Thank you for visiting Kamala Yoga Peace & Love.
I'm a yoga instructor Kamala Ayaka.
I offer instructions on yoga teachings from traditional schools.
---
This is a traditional Indian yoga school organized from a scientific point of view founded by the Western physician, Swami Sivananda.
*Two types of breathing methods (Pranayama)
*Sun worship (Sriya Manasukara)
*12 asanas
It is made up of seven chakras, Dosha (constitution), which are arranged along the spine.
It is also called "healing yoga" because asana treats meditation and breathing equally.
---
Yoga for Japanese people founded in Japan by Masahiro Oki, a pioneer and leader of yoga in postwar Japan.
It combines traditional Indian yoga with Yin Yin Road, Zen, Shinto, Chinese medicine and natural food.
Not only does this focus on asana to harmonize and stabilize our mind and body, but also the heart, body, food and breath.
"Life, that is to say, God" (Listen to yourself as you would God)
The aim is to achieve posture and breathing that is reasonable/non-excessive in one's life by listening to the voices of one's own existence (one's own life, the way the body feels).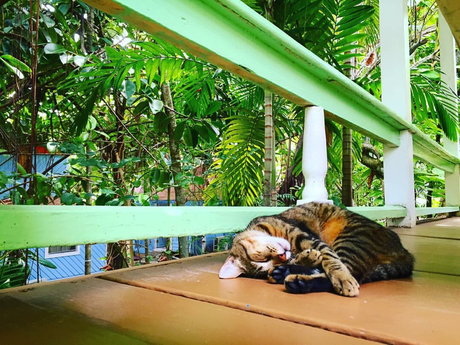 ---
This is a final relaxation technique systemized by Swami Sivananda's leading disciple, Satyananda Saraswati.
It is also called "Psychic Sleep", designed to invite complete physical, spiritual and emotional relaxation.
Finally, by adopting samkalpa (intention), one is able to guide one's individuality and life in a direction that is most natural to the mind.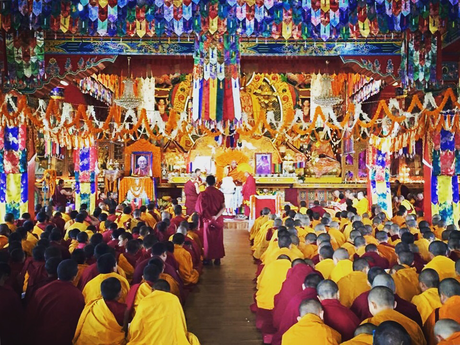 ---
Also called moving meditation, this is meditation practiced from the point of view of Sivananda Yoga.
Beginners can also participate, and each session includes detailed guidance.
I offer processes and techniques in order to begin meditating.
I also answer questions on meditation.
---
Reiki is a Japanese folk remedy founded and established in 1922 by Mikao Usui.
The official name is the "Usui Reiki Treatment Method for Improvement of Body and Mind".
Currently, 99.9% of Reiki is called "Western Reiki" that was reimported to Japan from abroad.
Jikiden Reiki is a traditional Japanese Reiki technique taught directly to Mikao Usui's disciples, Chujiro Hayashi and Chiyoko Yamaguchi, without influence from western cultures.
* President of Kamala Yoga Studio ~Peace & Love~
* Formal leader Sivananda yoga officially recognized by the Government of India
* US Yoga Alliance RYT 200 Certified Lecturer
* Completed Okido Yoga leader training
* Completed leaders training for Okido Yoga Soutaihou
* Certified Laughter Yoga Leader
* Learned Vipassana meditation at Damma Ditcher
* [Guidance history]
    Sivananda Yoga Vedanta Dhanwantari Ashram(India)
  Sivananda Yoga Vedanta Center Delhi(India)
  Sivananda Ashram Yoga Retreat(Bahamas)
  Sivananda Yoga Resort and Training Center (Vietnam) 
* Taught at Seitoku University, Matsudo, Chiba
In 2007, I started Oki Yoga at a local yoga classroom.
In 2010, I completed leaders training for Family Yoga in Kanda, Tokyo.
In the same year, I completed trainee training for Soutai-Hou method.
Afterward, while continuing to study yoga, I thought, "I want to go to India!" and while wondering how to incorporate yoga into daily life, I encountered "Sivananda Yoga".
The first sign came in 2014.
I completed "Sivananda Yoga Teacher Training Course" at "Sivananda Yoga Vedanta Dhanwantari Ashram" in South India. I initiated from Swamiji and received my spiritual name "Kamala" (Camara).
Stimulated by the strong and simple culture, I thought "I want to stay in India" and destroyed my return ticket home.
During my stay of about 6 months, I taught asana classes and teacher training courses at the center of Ashram, Delhi in South India.
After that, I continued traveling around Asia, America, Central America, South America, Europe, etc. I went to studios and ashrams of various countries while encountering the culture of each land and continued teaching and studying asana.
Currently in Japan, I hold yoga classes focusing on the metropolitan area.
---
At Studio in Nagareyama, Chiba, we have programs based on Sivananda Yoga and Okido Yoga, and we prepare classes for a wide range of people.
During class, we also inform you on how to arrange diet and body distortions to suit each individual.
Requests for individual consultations are also welcome.
Let's make asana easier to arrange from within the body.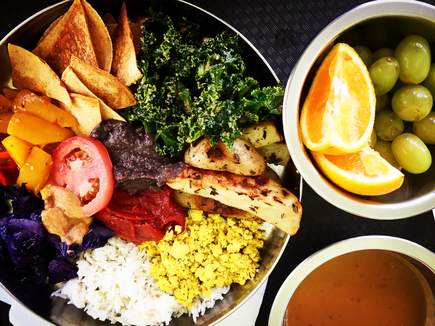 ---
Meals are separated into positive (Yin) for warming the body and negative (Yang) for cooling the body.
There is no one-for-all food – food should be adapted to suit your body and you should eat as much as your body needs.
I will also talk about the Japanese climate and natural diet therapy suited to Japanese people's bodies.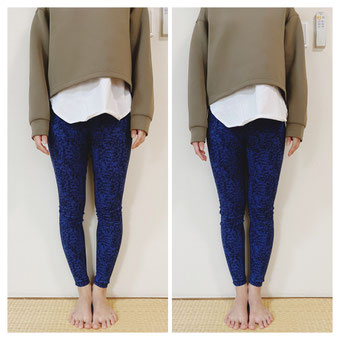 ---
This is a therapy called "self treatment" devised by the doctor Keizo Hashimoto.
The aim is to prevent illnesses and improve function through muscle tension and relaxation to cure the distortion of the exerciser system.
*Every Thursday: Okido Yoga, Sivananda Yoga
*Every Saturday: Meditation, Sivananda Yoga *for details, please check the schedule linked below
 

Okido Yoga/

Sivananda Yoga

Kamala Yoga

Meditation/Yoga Nidra

Meditation

Trial Session

(free yoga mat rental)

¥2,000

ー
ー

Monthly Plan

(x4 sessions/month)

¥12,000 (¥3,000/session)

¥8,000 (¥2,000/session)

ー

Drop-in Session

¥3.300

¥2,300

¥1,500
※ Yoga mat rental: ¥300 (please state if you wish to rent a mat as there is a limited number – free for trial sessions!)
※ For monthly plans, please inform and pay by the end of each month
※ Monthly plans are priced at ¥3,000/session
※ Any remaining sessions for monthly plans cannot be transferred to the following month
Reservations can be made for any time.
It is generally thought that the effects of Reiki are more noticeable after an hour (please note this is only an estimate)
If you wish to reserve a session, please Contact Me
For those choosing the monthly yoga plan, you will receive 30 minutes of Reiki for free (until December 2020)
| | |
| --- | --- |
| 30 minutes  | ¥3,000 |
|  60 minutes | ¥5,000  |
| Extension (per 15 minutes) | ¥1,500 |
* Every Tuesday: Sivananda Yoga, Meditation & Yoga Nidra *for details, please check the schedule linked below
 

Okido Yoga/Sivananda Yoga

Meditation

 & Yoga Nidra

Monthly Plan

(x4 sessions/month)

¥12,000 (¥3,000/session)

¥8,000 (¥2,000/session)
Drop-in
¥3,300
¥2,300
※ For monthly plans, please inform and pay by the end of each month
※ Any remaining sessions for monthly plans cannot be transferred to the following month
| | |
| --- | --- |
|  30 minutes | ¥3,800 |
| 60 minutes | ¥7,200 |
| Extension (per 15 minutes) | ¥1,800 |
※ For monthly plans, please inform and pay by the end of each month
※ Any remaining sessions for monthly plans cannot be transferred to the following month
6-29-1 Minami-Nagareyama, Nagareyama-shi, Chiba (Ichibangai meeting place, 2 parking lots – reservation system)
10 minutes by foot from Minami-Nagareyama Station, 20 minutes by foot from Misato Station
Along the Nagareyama Highway